I graduated from Capri College of massage therapy in Dubuque, IA in 2008 at the top of my class.
I was employed after graduation at Designworks Salon and spa in Dubuque as well, I left Designworks after getting married to my wonderful Husband and moved to his hometown (Platteville,WI)!
I recently had my license transfered to Wisconsin from Iowa and I now have a beautiful massage room located in the new Elements gift shop on N Chestnut St, Platteville, WI!
I am also a member of the American Massage Therapy Association (AMTA).
I specialize in healing relaxation massage and I am learning Reiki as well and hope to offer that in combination with massage therapy for a one of a kind massage experiance!
I am extremely excited to have my own room and look forward to giving you a stress free massage experience!
If you have any more questions or concerns feel free to contact me!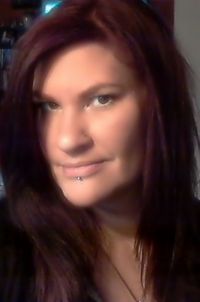 I look forward to hearing from you!